When:
December 12, 2017 @ 11:30 pm – December 13, 2017 @ 12:30 am
2017-12-12T23:30:00+00:00
2017-12-13T00:30:00+00:00
Cost:
Q25 Donation to the charity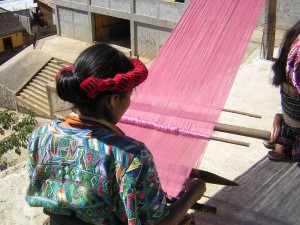 Tejidos Cotzal is a group of 42 Mayan women from San Juan Cotzal, Quiche, who are all passionate weavers. Cotzal was hit by the civil war worse than any other place in Guatemala and left so many families without fathers, brothers or husbands. The women had to take the initiative and unite to guarantee the survival of their families. They support each other and try to send their children to school by weaving.
In this presentation they will share how the cooperative works, the eco-tours, and show you the special weaving technique of their beautiful products.