When:
July 10, 2018 @ 5:30 pm – 6:30 pm
Where:
Rainbow Café Antigua Guatemala

Cost:
Q25 Donation that goes directly to the Charity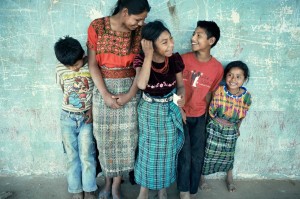 Poverty ends wherever education thrives. Common Hope (Familias de Esperanza) works in 27 communities partnering with nearly 14,000 impoverished children and adults. Common Hope's comprehensive programs in education, health care, housing, and family development empower families to create a better life for themselves. We work to end the cycle of poverty for children in Guatemala through a holistic, relationship-based model.
While education is at the heart of our work, we believe a comprehensive approach to human development is critical for children and families to reach their full potential. Common Hope was founded in 1986 by the Huebsch Family. Common Hope celebrated the first high school graduate in 1996. By 2011, 1,000 students graduated and in 2017 the 2,000th graduate received their diploma