The Rainbow became an important meeting place for local non-profits and NGOs over 11 years ago when the Evening Lectures /NGO Talks first began. The idea of the lectures/talks is to be a link between the NGO and people interested in getting involved with the great projects that work towards making a better Guatemala.
Every talk we host increases a NGOs public exposure as well as the probability that someone attending may decide to volunteer, donate money or fundraise for the charity. Since hosting the first talk (Sue Patterson´s) we´ve had more than 50 local non-profits and NGO´s presenting!
A donation of Q25 is asked for to each person attending the talk, the donation given goes directly to the presenting NGO.
Aug
27
Tue
2019
Common Hope: Fighting Poverty with Diplomas
Aug 27 @ 5:30 pm – 6:30 pm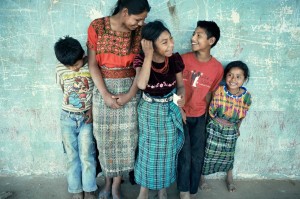 Poverty ends wherever education thrives. Common Hope (Familias de Esperanza) works in 27 communities partnering with nearly 14,000 impoverished children and adults. Common Hope's comprehensive programs in education, health care, housing, and family development empower families to create a better life for themselves. We work to end the cycle of poverty for children in Guatemala through a holistic, relationship-based model.
While education is at the heart of our work, we believe a comprehensive approach to human development is critical for children and families to reach their full potential. Common Hope was founded in 1986 by the Huebsch Family. Common Hope celebrated the first high school graduate in 1996. By 2011, 1,000 students graduated and in 2017 the 2,000th graduate received their diploma.
Join us to learn more!